Keeps your food fresh for up to twice as long
Only Twin Cooling Plus ™ creates a favorable environment to preserve fresh food in the conservatory with up to 70% humidity. In this way, it keeps your fruits and vegetables fresher for longer, all these thanks to its 2 evaporators and 2 independent fans.
Digital Inverter – Runs longer and saves energy
The Digital Inverter Technology automatically adjusts the compressor speed according to the demand for cooling in one of its 7 levels. Saves up to 50% energy, minimizes noise, and reduces compressor wear, resulting in better performance.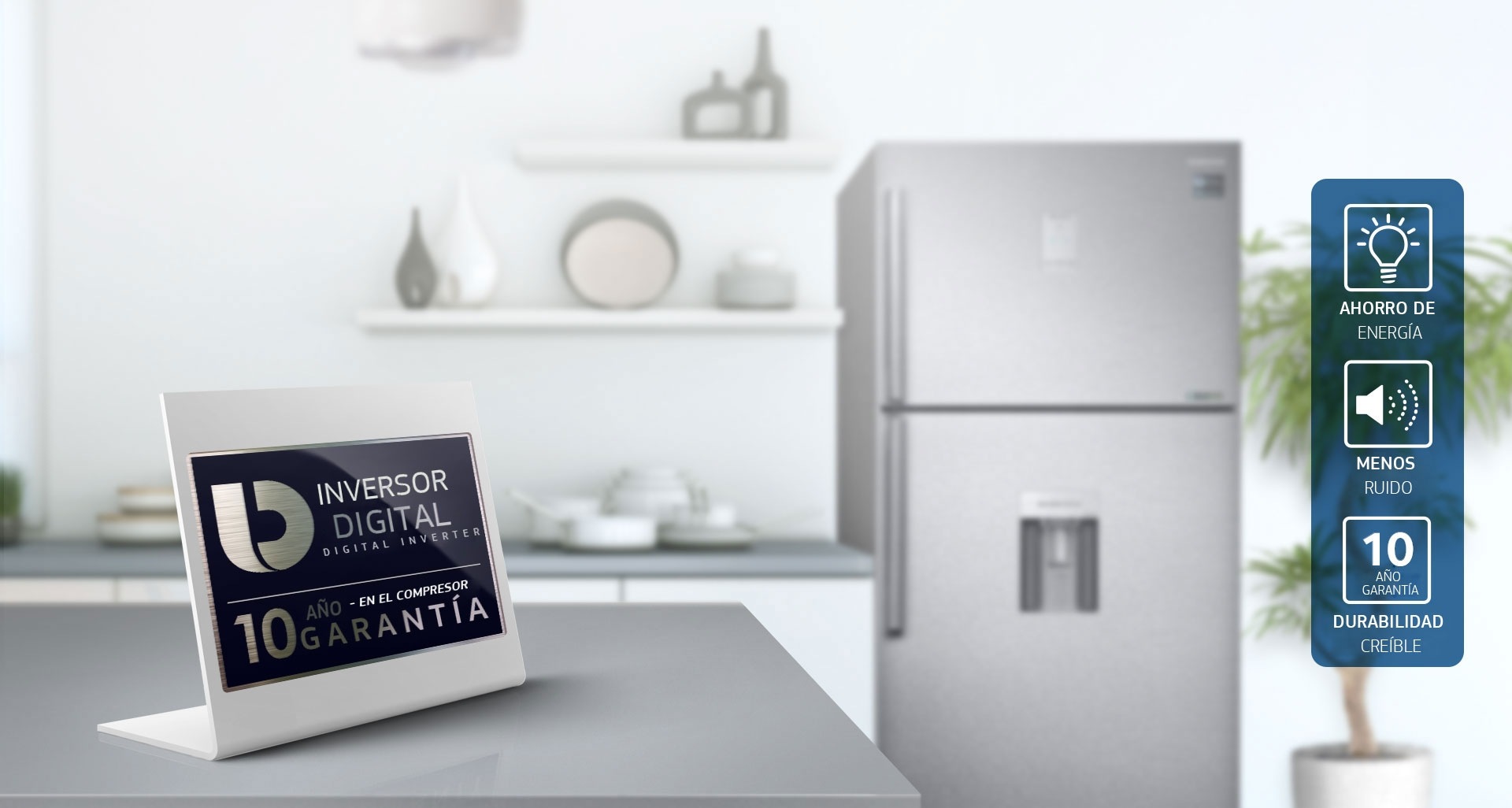 Odor removal
Deodorizing filter:
The natural fiber deodorizing filter keeps the interior deodorized, preserving the original flavor and aroma of food for longer. Efficiently removes strong odors as air continually passes through activated carbon filters. Then there is no need for another solution to combat odors.
Tasty, odorless, frozen foods
The Twin Cooling Plus ™ system cools the compartments independently to prevent unwanted odors from passing from the conservator to the freezer and vice versa. Thus, the food will maintain its original flavor.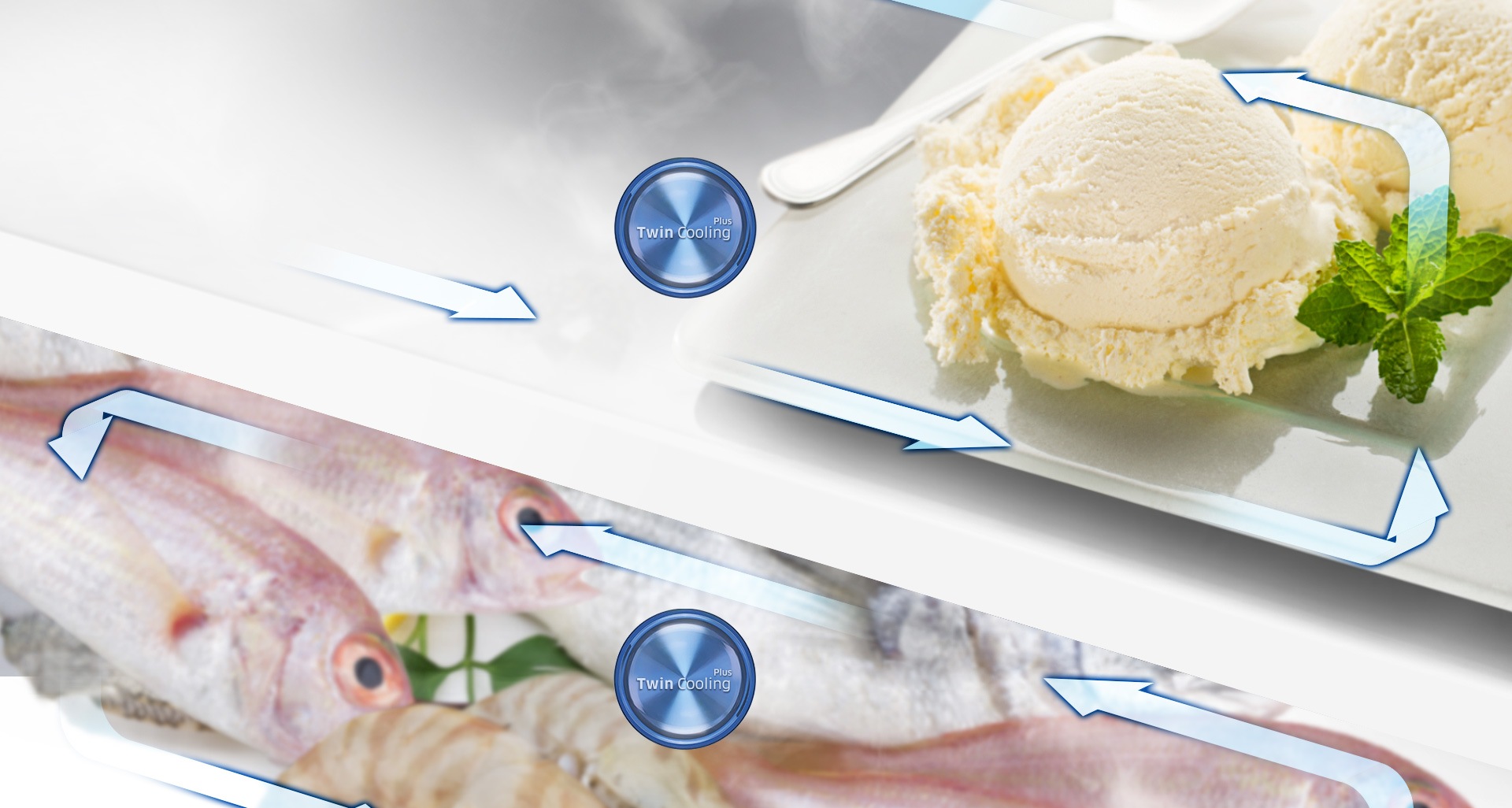 5 conversion modes as you need
Control the temperature of your refrigerator compartments to use spaces efficiently and save energy. Easily convert your freezer into a conservator to keep all the fresh food you need to store for different seasons or special occasions. Or switch to off mode * to save energy according to your needs.
Make ice and chill drinks quickly
Quickly generates very cold air to freeze or cool in less time. At the touch of the Power Cool button, you quickly cool food and beverages. Whereas Power Freeze is great for freezing, hardening frozen food, and making ice quickly.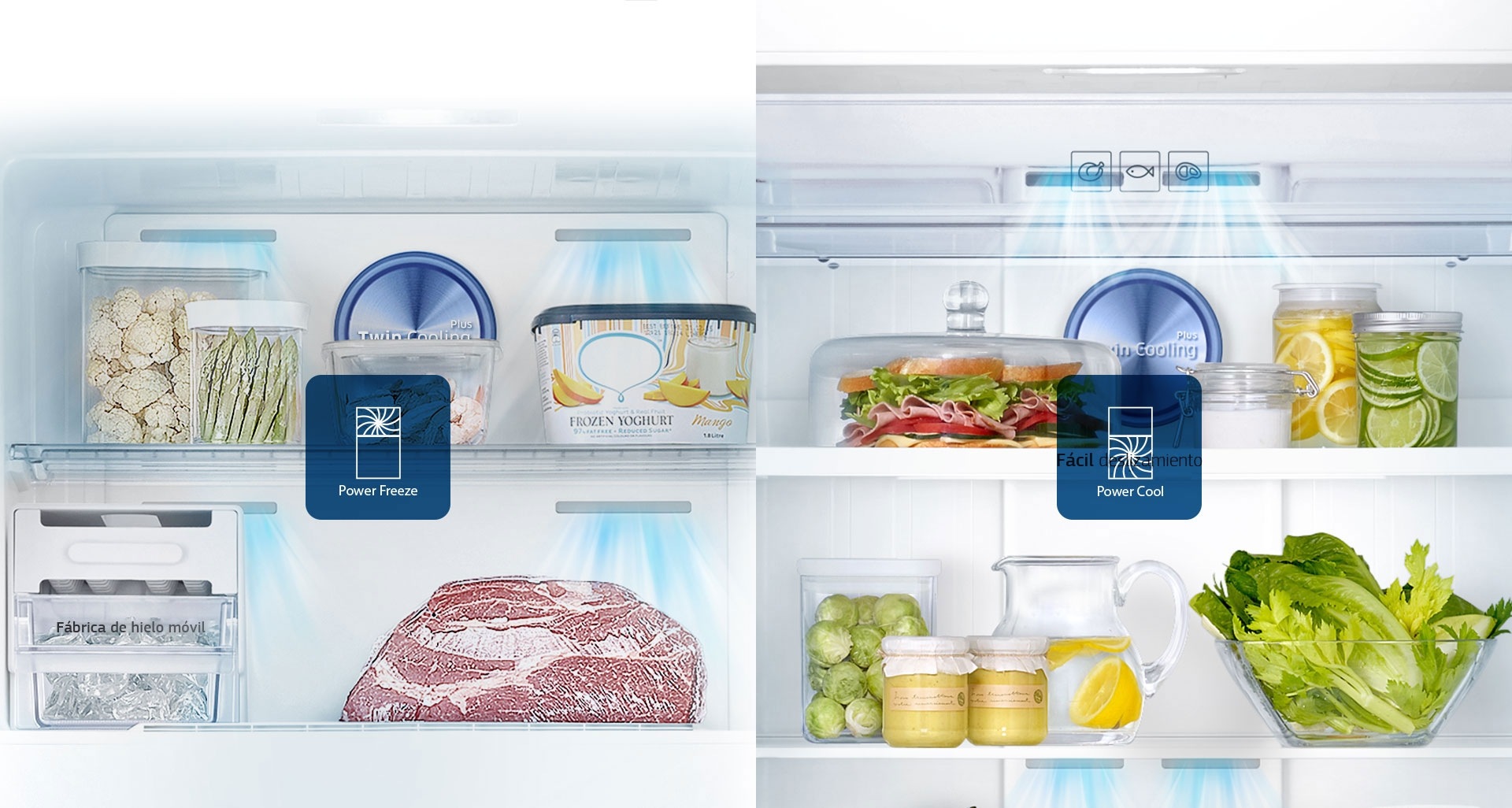 Sliding tray for easy access
Searching for something in a refrigerator often means searching through a sea of ​​obstacles. The easy-slide shelf allows you to efficiently store, organize and access your food, making it easy for you to reach your food stored in the bottom or in the corners.
You will be able to clearly see everything that is inside
High-efficiency LED lighting is thinner, cooler, and more energy-efficient than conventional lighting. Located at the top and on the inner sides, it attractively and brightly illuminates every corner, ensuring better visibility.
Specifications
Capacity:  526 L

Weight:  86.5 kg
No frost:  Yes
Compressor type:  Digital Inverter
Colour:  Black Inox
Multi-flow:  Yes
Twin Cooling Plus:  Yes
Deodorizer:  Yes
Easy sliding shelf:  Yes
Shelf Material:  Tempered glass
Cool compartment:  Yes
Internal LED light:  Yes
Big bands:  Yes
Ice dispenser:  Rotary
Shelf Material:  Cool pack
Refrigerant:  R-600a
Compressor:  Digital Inverter
Display and control (conservator and freezer):  External
Integrated handle:  Metal handle
Water dispenser:  Yes
Energy efficiency class:  A +
NB: For every purchase, you make on our store, 2% of what you pay is dedicated to charity, assisting "Out of Schoolkids" in slum locations in Nigeria get back to School. 
Thank goodness, in partnership with Pay With Specta from Sterling Bank, you can BUY NOW AND PAY LATER!!! That means, not having money to buy now is no longer a barrier for you to buy your dream electronics, gadgets, furniture, and decor material. You can split your payment into 3 installments at no additional interest!!! 
What are you waiting for??? Make that purchase NOW.