QLED. The Next Innovation in TV.
Discover the next innovation in TV and see colour in a whole new light with our Q7F QLED TV. Ground-breaking Quantum Dot technology delivers Certified Ultra HD Premium picture quality and the world's first 100% colour volume*.
Q Colour
See all shades of colour brought to life in a whole new light. QLED delivers a world 1st in TV picture quality, achieving 100% colour volume*. Utilising ground-breaking Quantum dot technology, QLED takes light and turns it into breath-taking colour.
Discover bold contrast, night and day. With extremely low light reflectivity, QLED TVs deliver an incredible picture and impeccable contrast across a wider variety of lighting environments than any other. Experience a picture that's perfect in all conditions.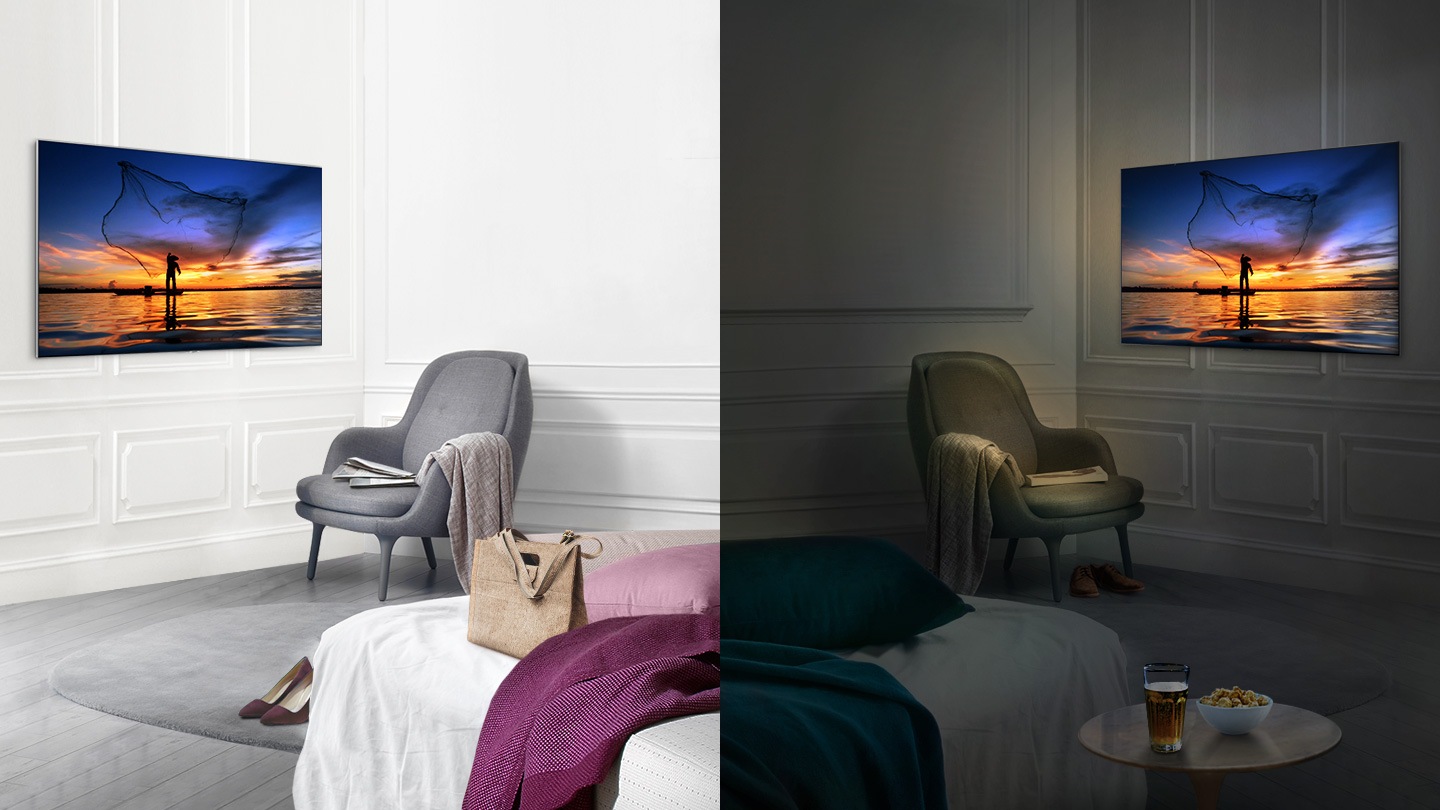 Q HDR 1500
Discover ultimate detail as the creators intended. QLED TVs will enable you to experience the full potential of the latest open HDR standards. New Quantum dot technology delivers exceptional brightness levels. Enjoy the latest Ultra HD Blu-ray movie, stream your favourite box set or play the biggest titles in incredible HDR.
Q Viewing Angle
Make every seat a great seat with stunningly wide viewing angles. There's no more fighting with the rest of the family over the prime viewing spot. From the middle of the sofa to the corner armchair, Q Viewing Angle places everyone in the best seat in the house.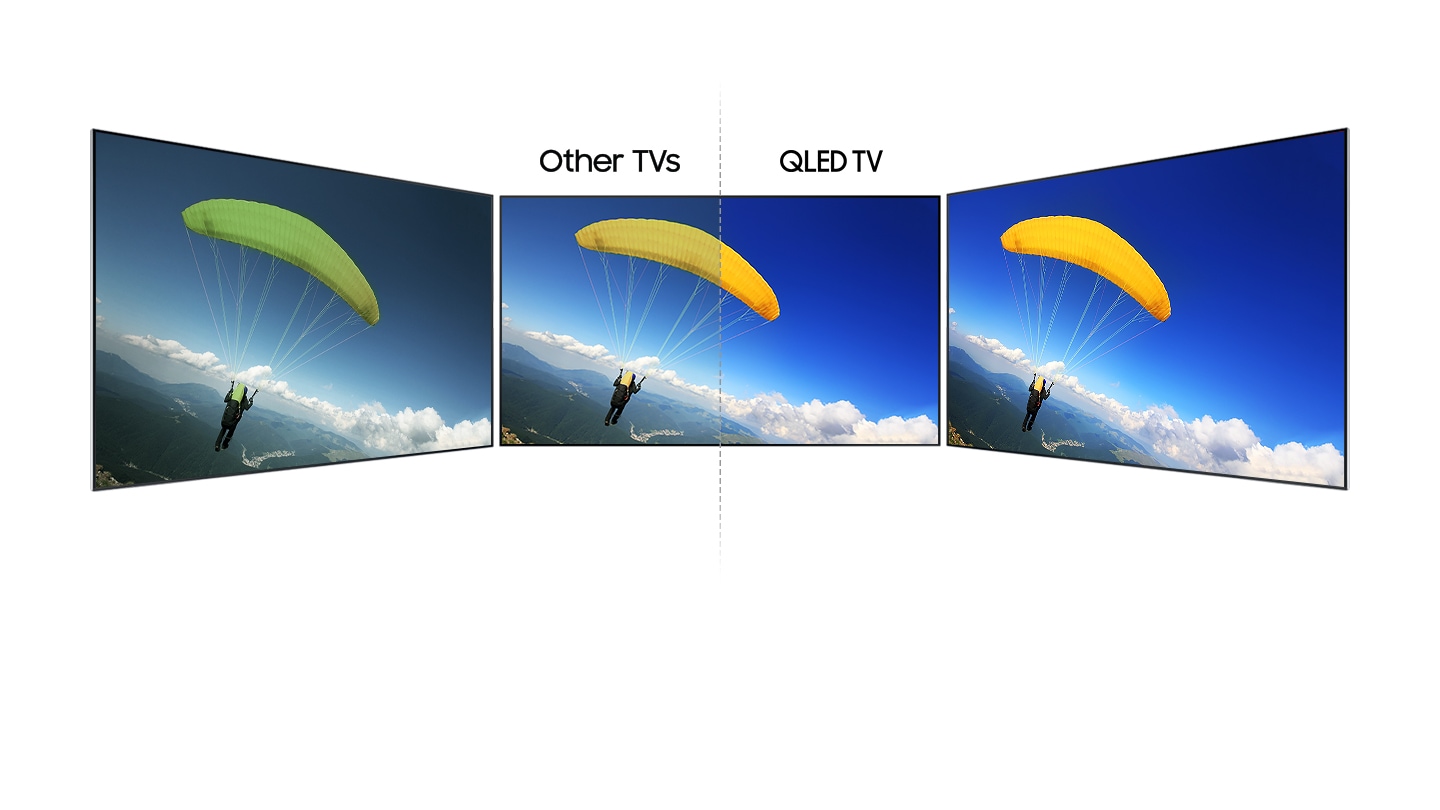 Design your space
With a stunning 360 design and a near-invisible optical cable that removes clutter, this isn't just a TV – the Q7F is a statement piece that adds an effortless touch of minimalist style and elegance to any living space.
Near-invisible connection
Design your space with a single, near-invisible optical cable for all your connections – hidden from view in a slim, sleek stand. Gone are the frustrating clutter of multimedia devices and unsightly leads, leaving a stylish, minimalistic living space. Create the living room of tomorrow – a clean, minimal and frustration-free haven.
No-Gap Wall-Mount
Close is never enough. QLED TVs* mount flat against the wall in no time at all, leaving virtually no space. Get the perfect view that fits flawlessly in your home.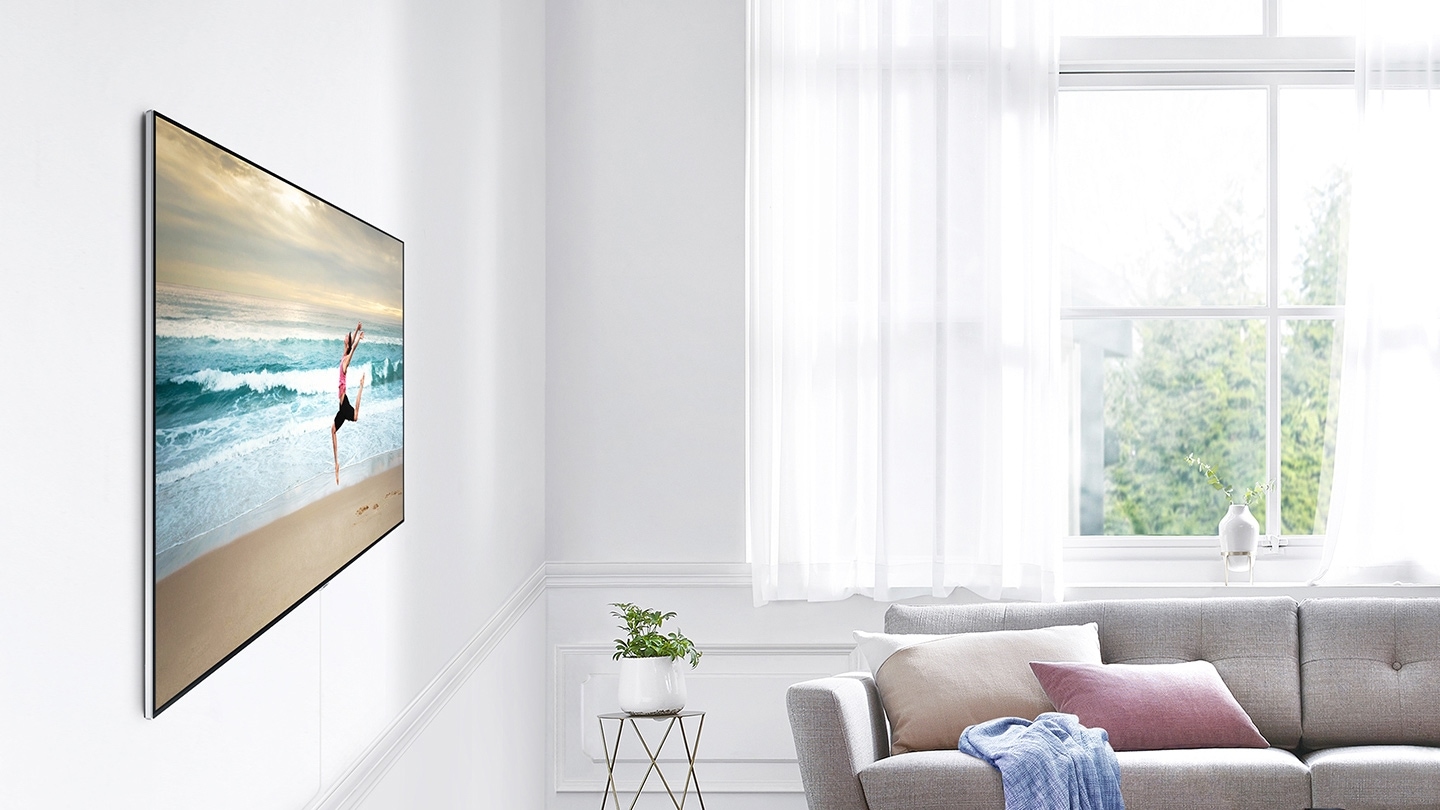 Practically Bezel-less Design
Watch action spring to life. With almost no bezel around the screen, you'll feel as if you are part of the movie.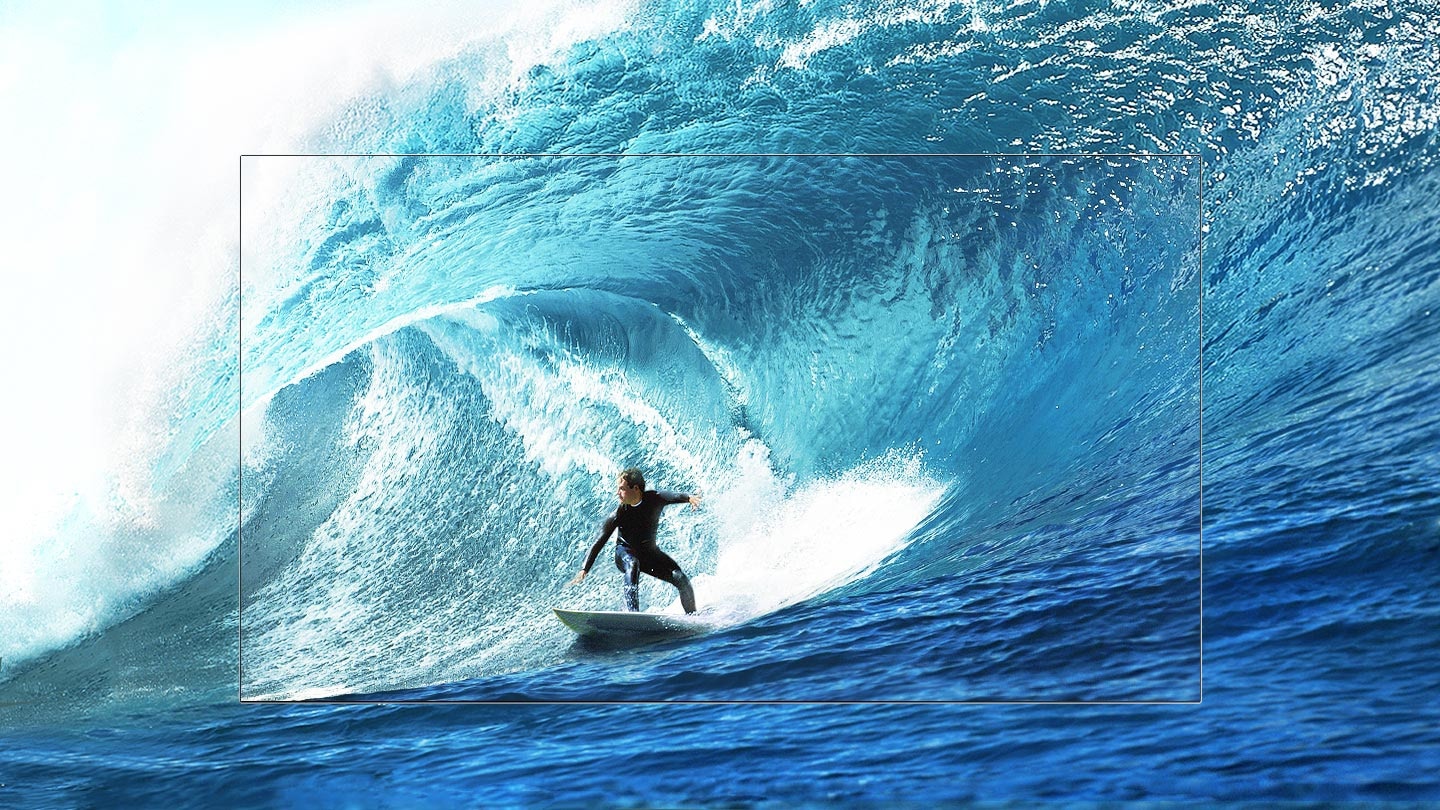 Smarter than ever
Discover the new Smart era with unlimited potential. Take back control of your world and experience the Smartest TVs on the planet.
One Remote Control
Control all of your compatible devices and content with the Premium One Remote. Experience complete control, seamless multi-tasking and laid-back viewing as you change channels on your set-top box, play the latest blockbuster on your Ultra HD Blu-ray player, ramp up the audio on your soundbar or simply surf the web on the big screen.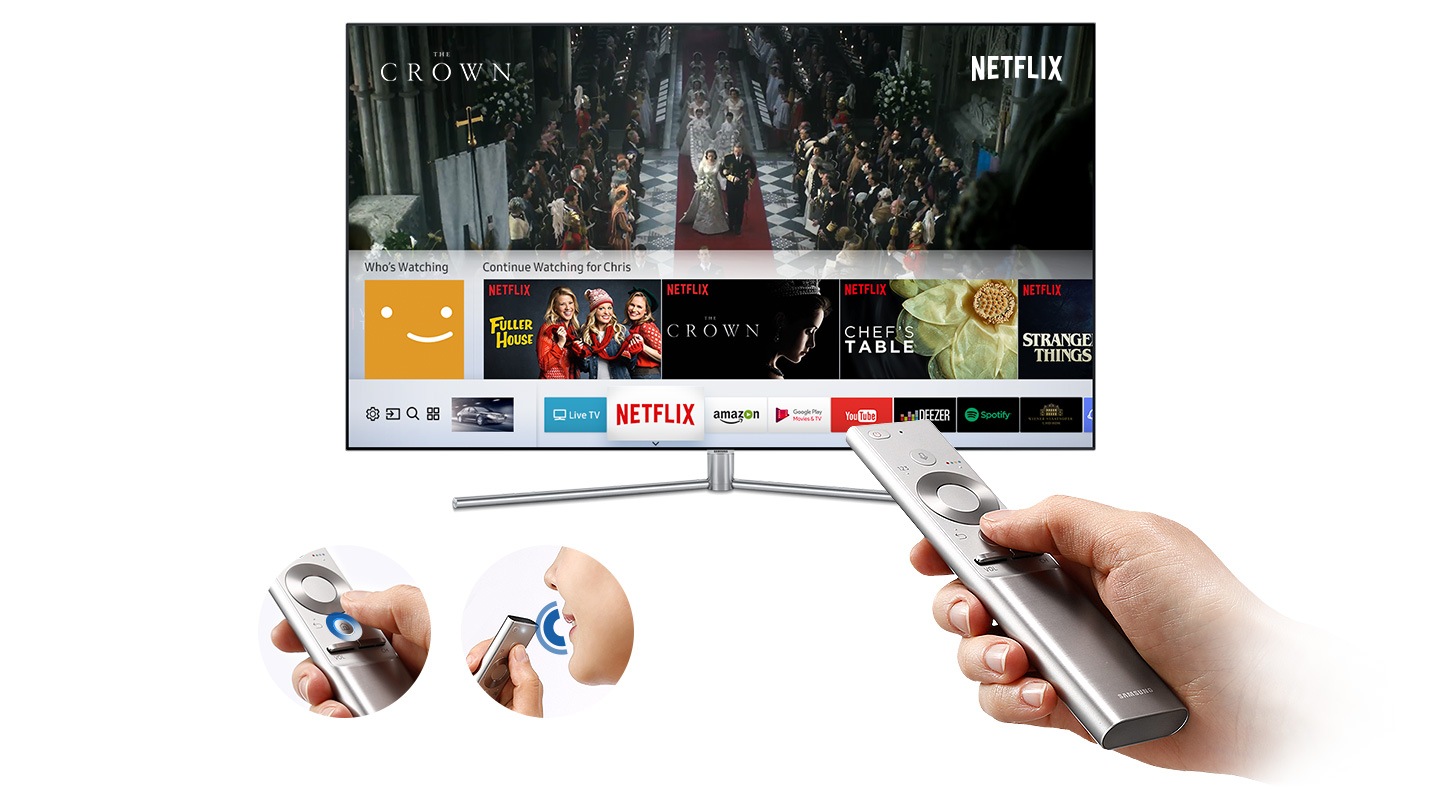 Smart Hub
Easy access to all your content and connected devices from one place. Discover must-have entertainment through Samsung's intuitive 2017 Smart Hub. From late-night Netflix marathons to bingeing on UHD box sets, you're only ever 3 clicks from your favourite content. Use S Voice on your remote to talk to your TV.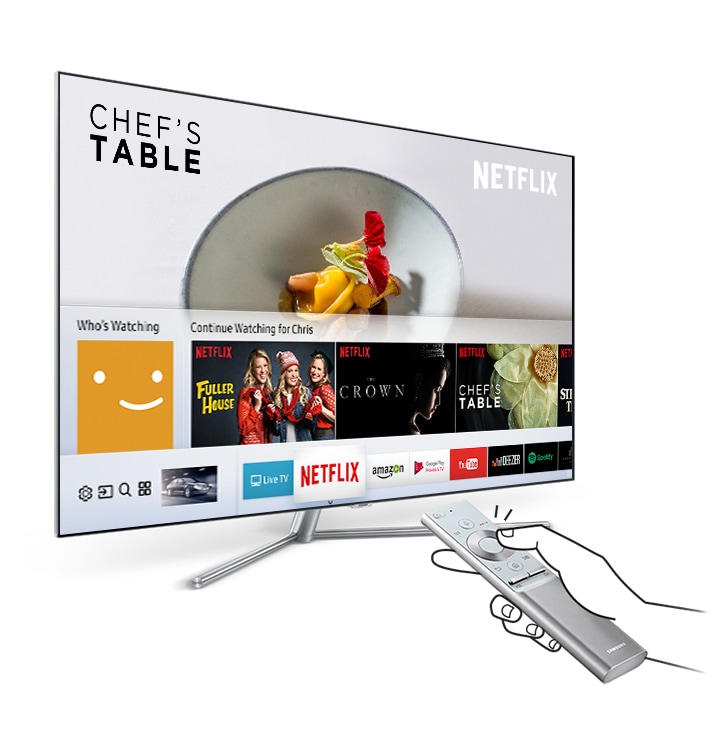 Smart view
Easily browse content and control your TV from your mobile.* Effortlessly connect your compatible mobile device with your TV to stream the latest viral sensation. You'll never miss a moment as you make a cup of tea. Challenge your friends and play games, using your mobile device as a controller. You can even search for your favourite content without disturbing what you're watching.
Game
Play world-famous streaming & PC games on your TV. Access the latest titles, play old favourites and discover a whole world of entertainment through cloud gaming without the need for a console. Turn your front room into your own personal arcade, and take gaming to the next level!
Q Engine
Powerful processing for a spectacular entertainment experience. Samsung's Q Processing Engine elevates super-fast multi-tasking capabilities and fuels the effortless performance of Samsung's 2017 Smart Hub. It optimises ground-breaking picture quality on everything you watch and delivers significant advances in streaming capabilities.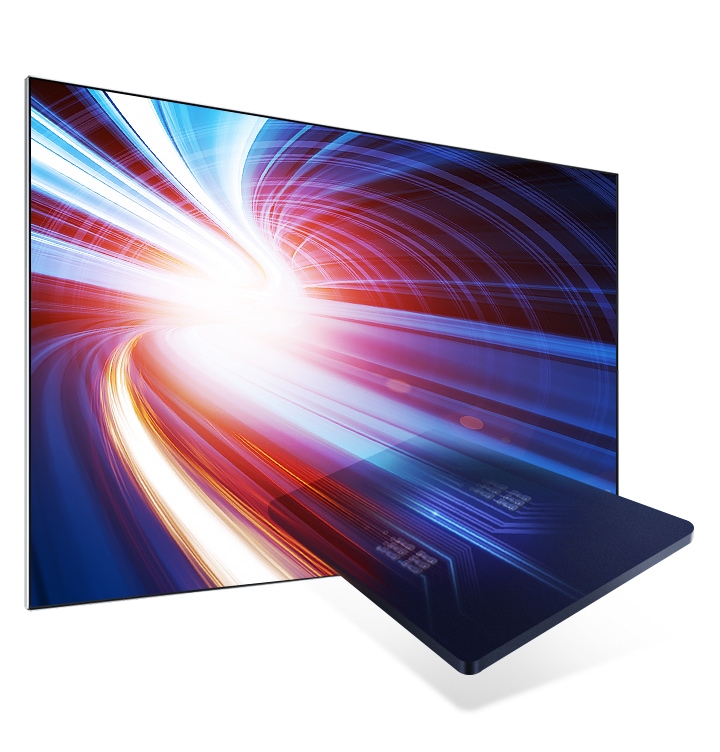 This product is available for demonstration in Samsung's retail outlet at Selfridges in London, and in Samsung Experience Stores, Currys, John Lewis, Euronics, Richer Sounds, and other independent retail outlets of our appointed consumer electronics retailers. For more information, please contact Samsung Customer Services 0330 726 7634 (0330 SAMSUNG)
Specifications
Screen Size:  75″

Q Display:  Yes
Resolution:  3,840 × 2,160
Moth Eye:  Yes
10-bit Support"  Yes
Picture Engine:  Q Engine
HDR (High Dynamic Range):  QHDR 1500
One Connect (Jack):  One Connect Optical
Energy Efficiency Class:   A
Dimension (WxHxD):  1859 x 1117 x 229 mm
Package Weight:  55.5 kg
NB: For every purchase, you make on our store, 2% of what you pay is dedicated to charity, assisting "Out of Schoolkids" in slum locations in Nigeria get back to School. 
Thank goodness, in partnership with Pay With Specta from Sterling Bank, you can BUY NOW AND PAY LATER!!! That means, not having money to buy now is no longer a barrier for you to buy your dream electronics, gadgets, furniture, and decor material. You can split your payment into 3 instalments at no additional interest!!! 
What are you waiting for??? Make that purchase NOW.